When you fall in love with a sofa, you can usually expect to be sensitive to its shapes, its size, its ability to add some style to your space, but also to its fabric. The good news is, with about 800 fabric references, Marie's Corner has more than what it takes to satisfy your vision. But what criteria should you consider before picking a fabric, that's the question we will be answering in this post.
Light, general or heavy domestic use?
These attributes refer to the way your textile furniture is categorised according to the Martindale rub test. Matin who? we hear you say. Here comes the explanation: the Martindale test categorises the abrasion resistance of a fabric. Can it handle a light, a general or a heavy domestic use? That's the question Martindale asks. That's why, to choose the fabric of your seats, you should start by having a clear idea of the type of use you'll make of that specific piece of furniture.
How to analyse the Martindale rub test
Choose a fabric with a score of 20000 for a general domestic use and 30000 for a heavy domestic use. For a decorative use, the score is less relevant so do not worry if it's below 20000. Note that these figures can be found on the technical label located at the back of the fabric samples you are given to look at while searching for the fabric of your dreams!
Choose a superior quality fabric with Marie's Corner
On their own, Marie's Corner's collections have over 800 references to show. In natural fabrics such as linen, wool, cotton, viscose, velvet, leather or even suede, these fabrics - mainly sourced in Italy - pass the test of time with punch! On top of that, we created a special "seductive" range of fabric, meant for a super heavy use, with a much higher score to the Martindale's rub test. We named these fabrics "contract" and you'll be happy to know that they're also fire-proof and easily-cleaned (water-washable). Ask for our "contract" samples if you know for a fact that your piece of furniture will be the victim of some frequent and repeated rubs. We're here to guide you!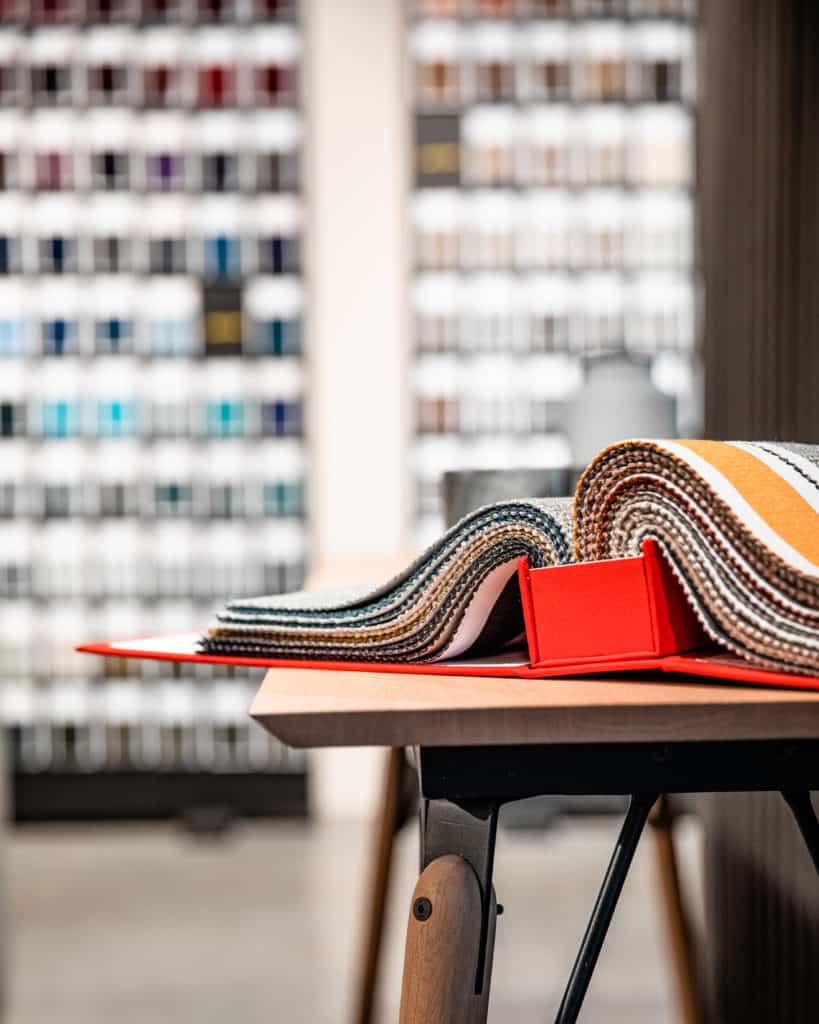 What fabric should you choose for your sofa?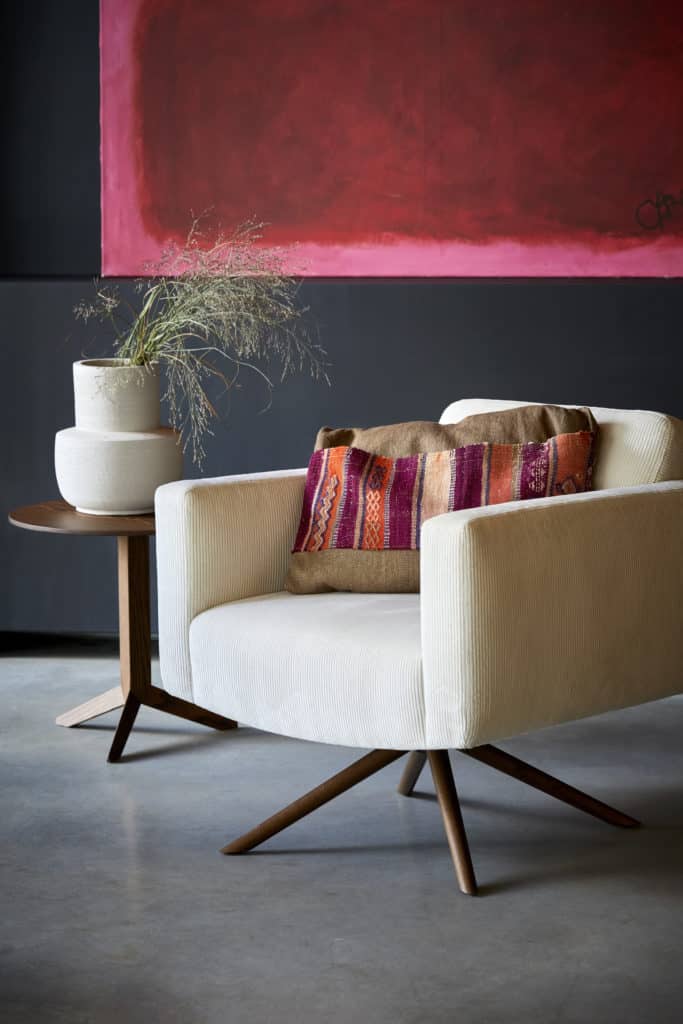 Seats in natural fabric: cotton, linen, viscose
The perks of cotton is that it's usually cheaper and can be found in countless different colours. On the down side, cotton is not a sturdy fabric; it retains dust, stains, as well as dust mites. Viscose, on the other hand, is quite robust. Beware not to get it confused with viscose caterpillar, which is more fragile and less resistant to water and humidity. When it comes to linen, there's one thing you need to be aware of: its colours will fade as it's exposed to light and to rubs. So, if you do go for linen, make sure to pick some light colours. Our piece of advice: prefer viscose to cotton for bigger pieces of furniture meant to be used decoratively or normally. Do not refrain from choosing linen, but go for lighter shades if you'll have a normal domestic use of it.
Our new collection shows a great selection of gorgeous fabric sofas. Feel free to have a look at it.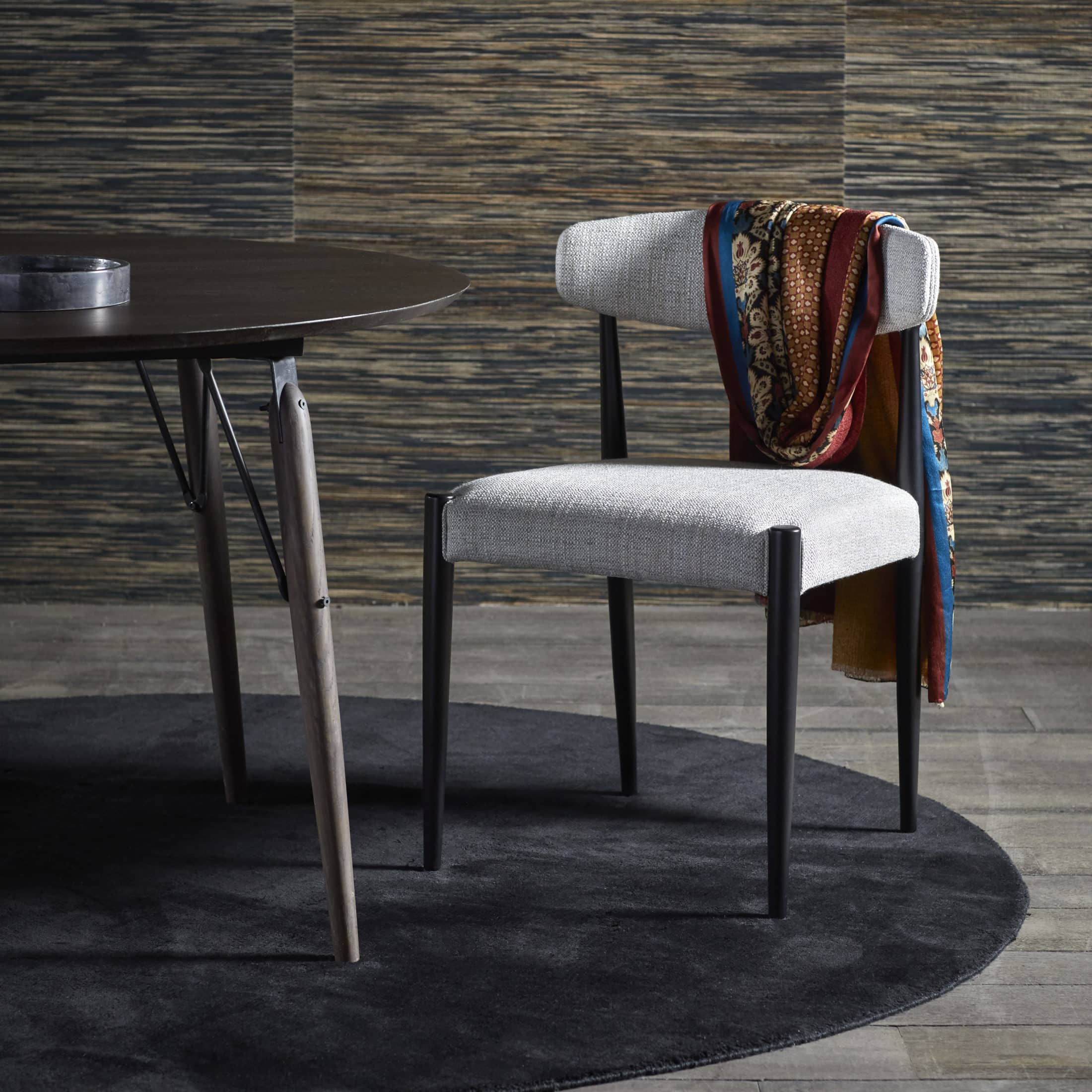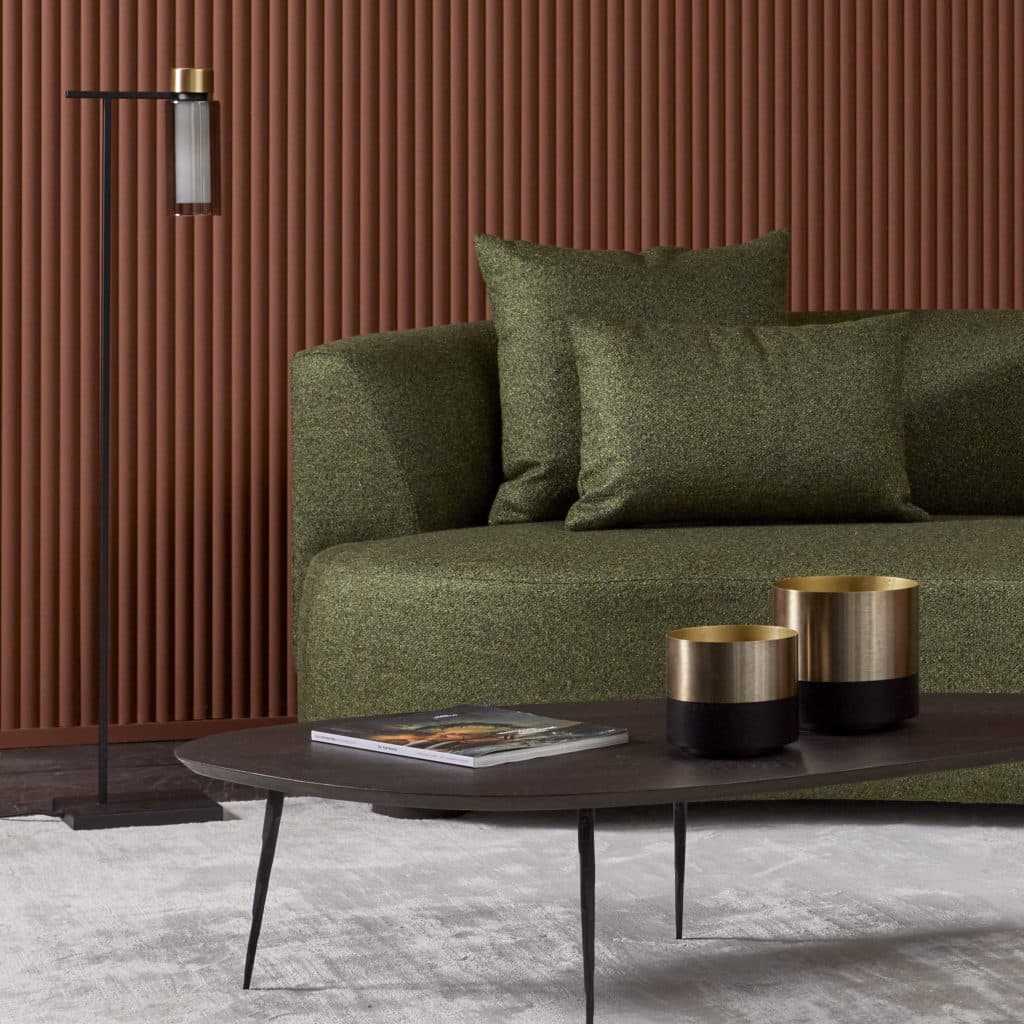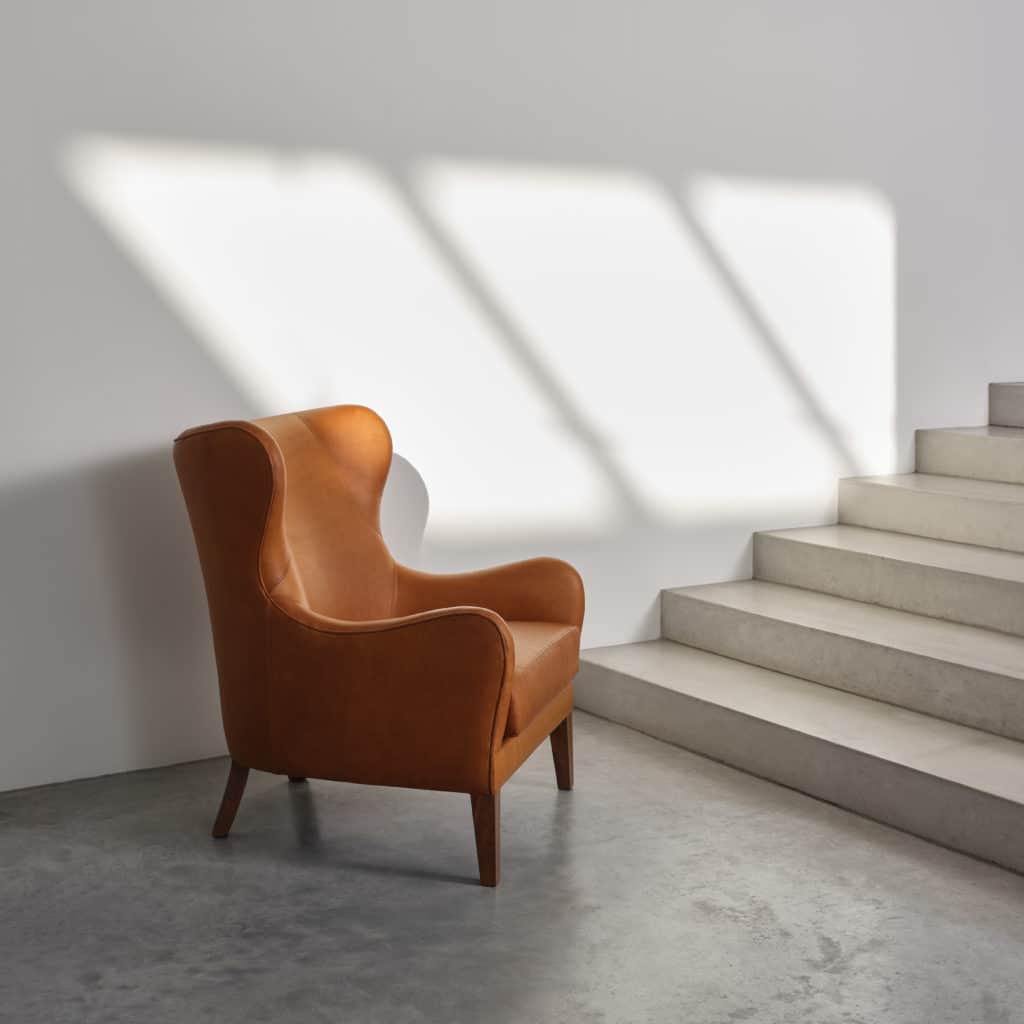 Leather sofa: a classic
Leather has definitely proven itself to be sturdy although it demands quite a bit of maintenance and best practices. Needless to say that the quality of the leather will impact its lifespan and appearance. Some sofa models are also more suitable for leather, for instance the classic Chesterfield, a timeless iconic sofa model that Marie's Corner made its own with its Club-House model that can be tailored with an à-la-carte leather, according to your desires. Our piece of advice: if you don't crave for any specific leather, go for our "sherpa" leather, smooth, very soft, pure flower 100% anililine, declined in several natural colours.
Suede armchair
Superb and timeless, suede is just as easy on the eye as it is on the touch. Only downside being: do not mix suede and pets! This particular fabric is uncompromising with animal hair. These will just stick to it and it's very complicated to get rid of them… If you've got no furry creature wandering on the floor of your living room, we're happy to introduce you to our "cheyenne" suede leather. Soft and warm, with a velvety finishing, it is available in several natural colours. Note that all our models can be purchased in "cheyenne". Our piece of advice: pick suede for small pieces of furniture, given its cost and how delicate it is.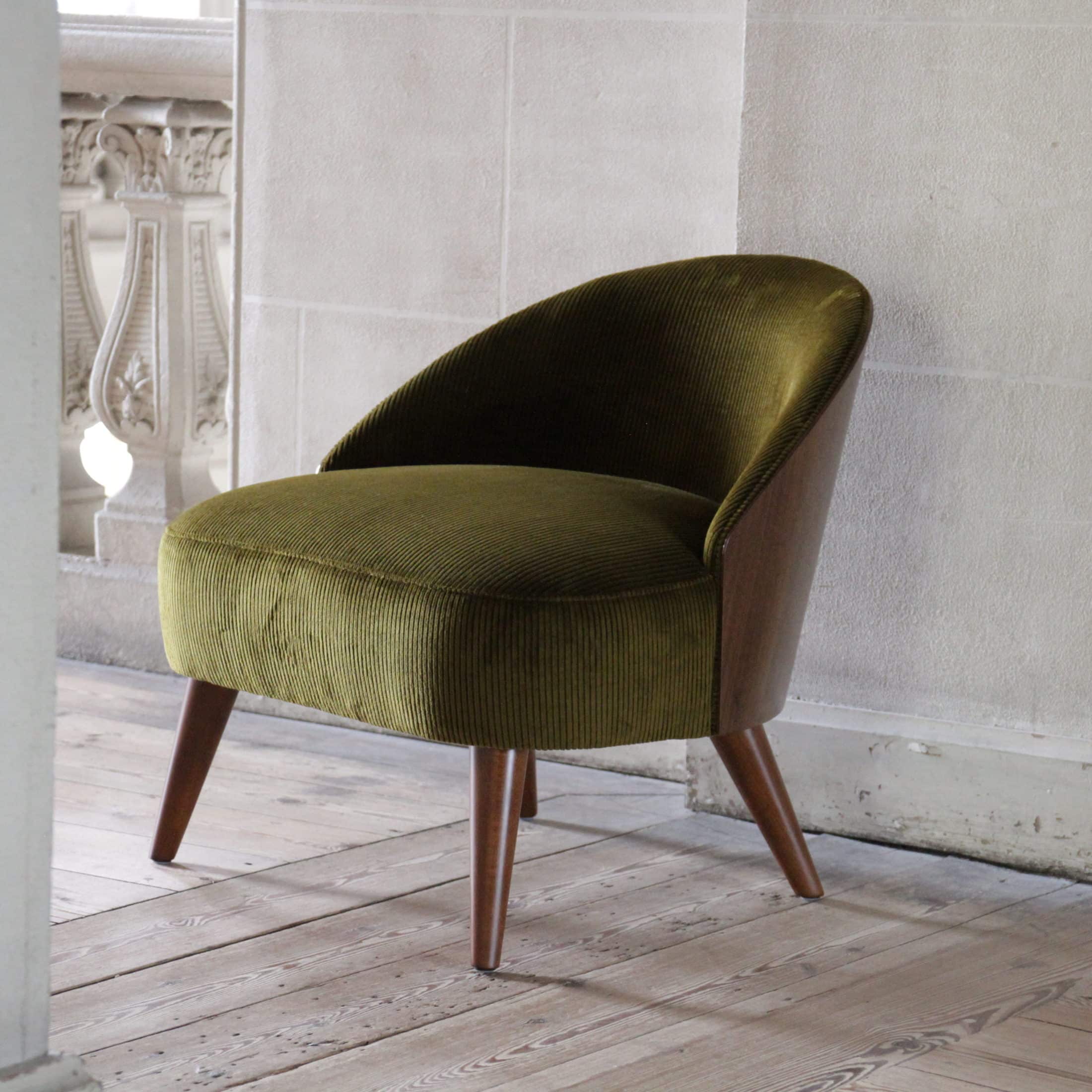 Velvet sofa and armchair
You have got to love velvet! We're hooked on this "bipolar" fabric that changes the mood of your interior design depending on whether you "brush" it up or down. An incomparable type of fabric thanks to the esthetic motive we've just brought up, velvet is also solid and resistant. It comes in different colours, mostly vibrant, that bring punch, character and light to the room. Our piece of advice: dare velvet! This fabric can effortlessly make your living space a memorable scenery.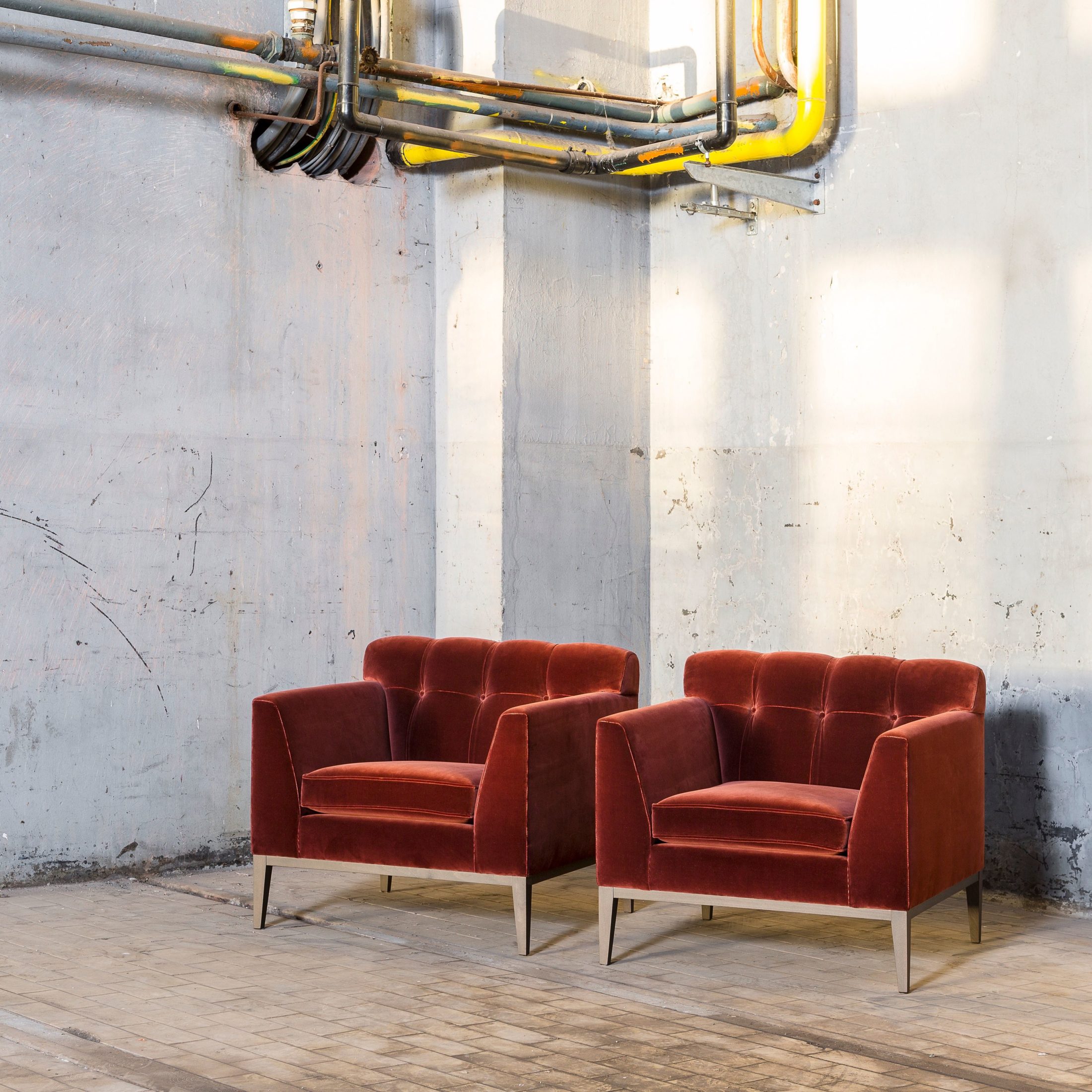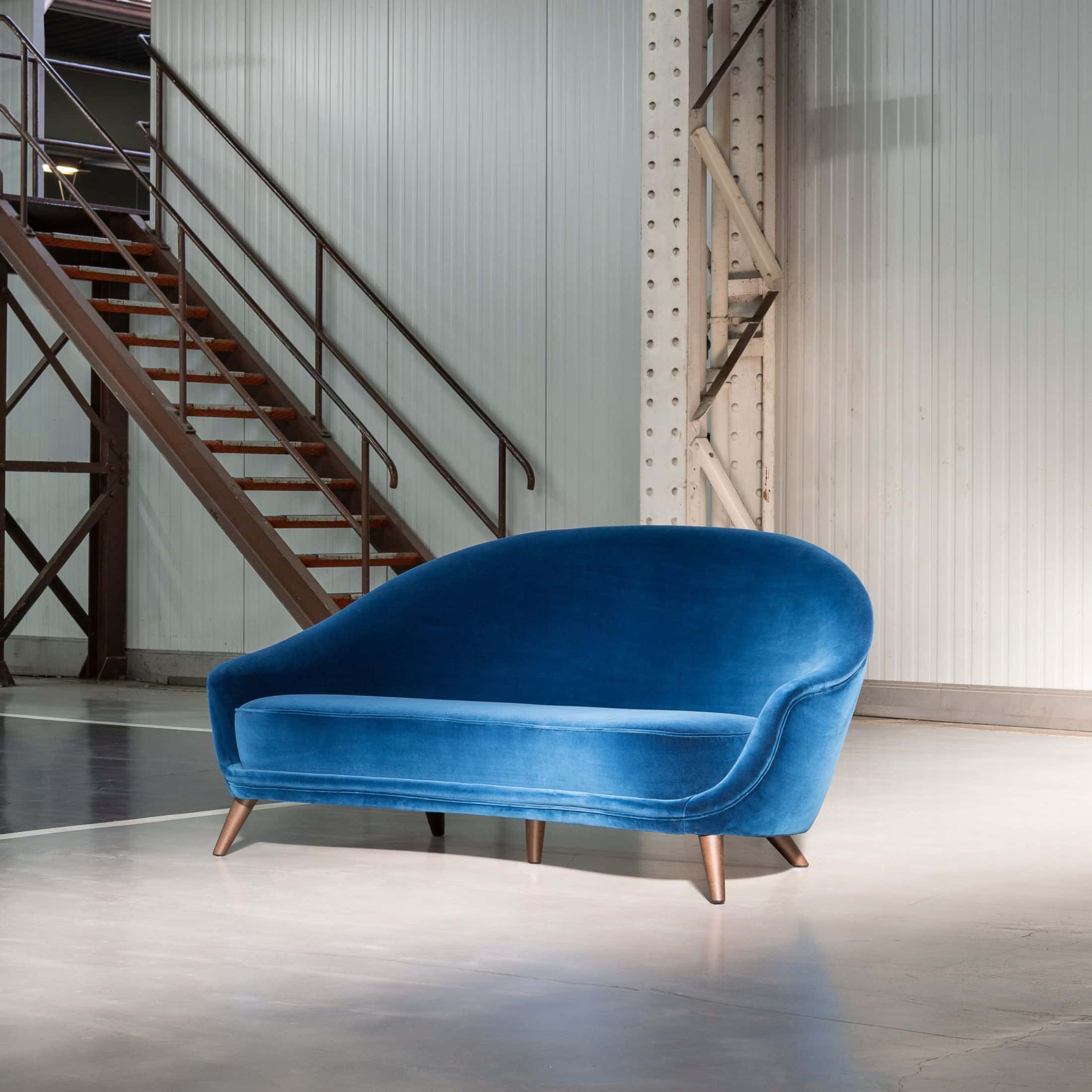 Patterns are a must!
Are you a part of the pattern lovers club? If so, congratulations, what a daring choice! If, on the other hand, you're not there quite yet, here's our suggestion: while you pick your new furniture, leave it to your fantasy to lean towards one of our iconic patterned fabrics. Ideally, turn to this option to dress up your smallest pieces, such as poufs, chairs, armchairs, high stools,... It will definitely give character to your interior design.
To peruse through all our patterned fabric available, have a look at our website or head over to our showroom in Wavre, Belgium, where you'll be able to go through our fabric samples and see some of them live on our displayed furniture. Also, if you happen to live close to one of our resellers, feel free to pay them a visit. Talking about patterns, have you seen the one-of-a-kind Marie's Corner piece customised by artist Oli B.?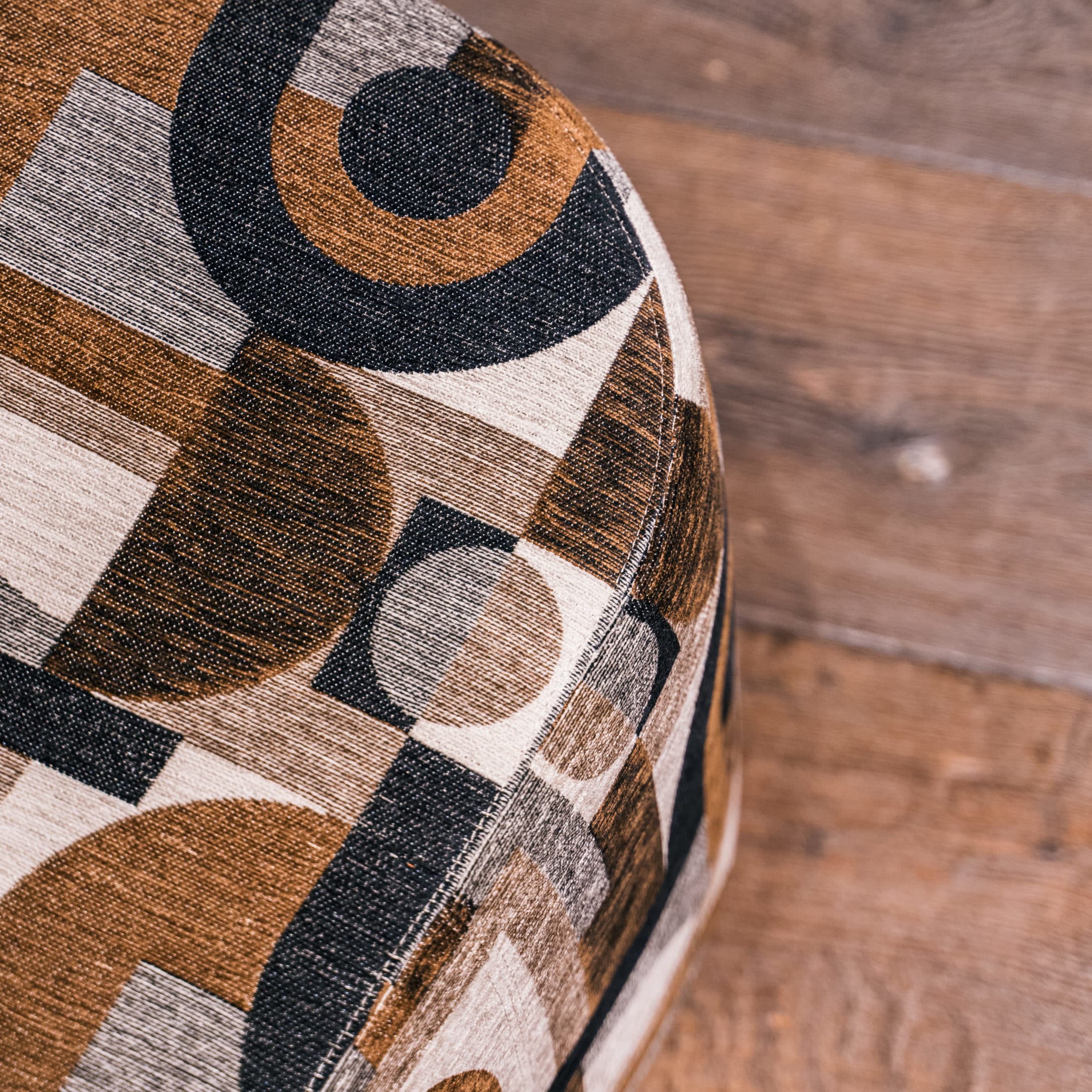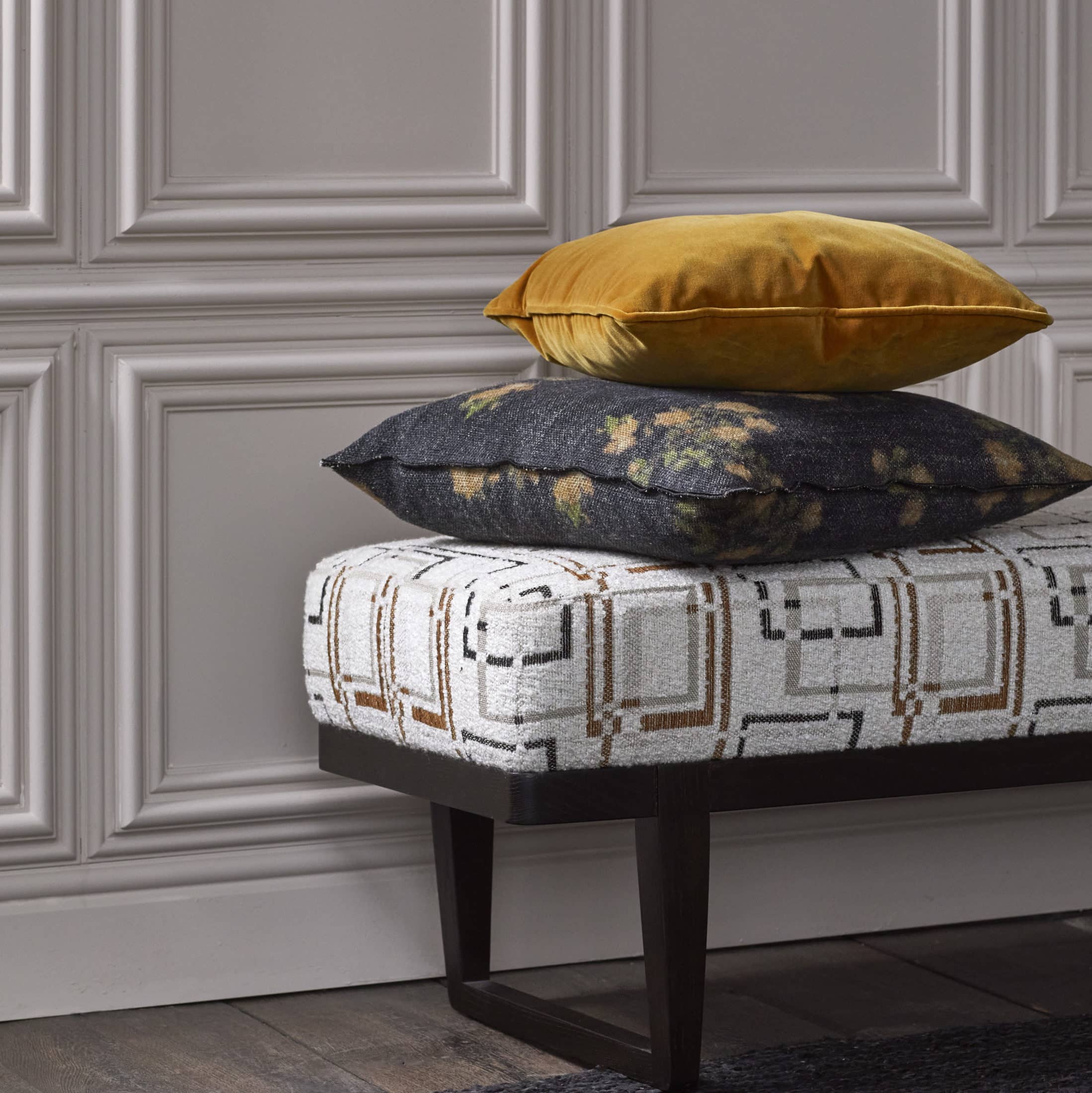 BYOF - Bring your own fabric
That's also totally an option at Marie's Corner! All our furniture can be customised, starting with the fabric. None of our fabric options have your heart? Or maybe you have a very specific idea of what your interior design needs? No problem, bring your own fabric and we'll tailor-dress your Marie's Corner furniture with it. Note that for certain models that are more technical (curvy back, specific stitching,...), a sample of the fabric you're bringing might be asked of you, for prior validation by our production manager.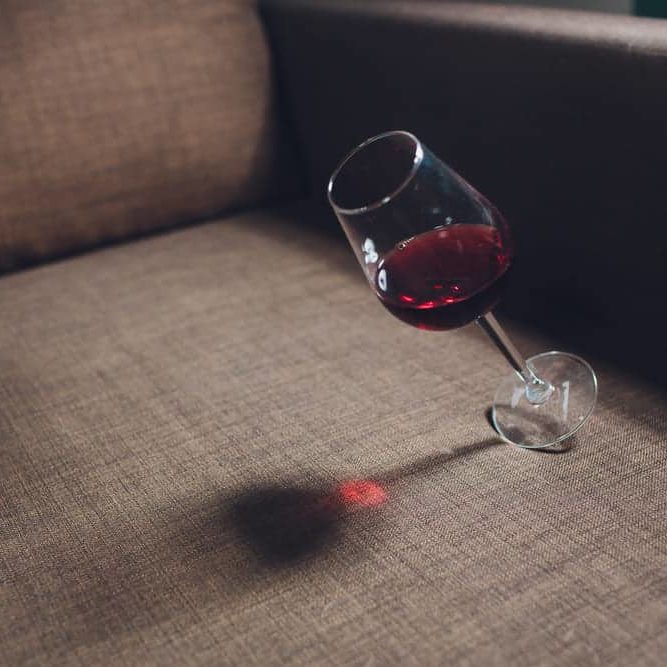 How to maintain the fabric on your seats
If the sole thought of seeing your sofa stained gives you the shivers, do not hold off from:
1. Picking a fabric whose resistance matches your lifestyle.
2. Get a maintenance warranty, if you have the option.
Uur MC Care program was built to make all stains disappear from your Marie's Corner furniture for 5 years following your purchase. This premium warranty is free and offers both a special treatment of our fabrics before you even make your purchase, as well as unlimited home intervention for stain removal. For further information on how to keep your seats clean, make sure to read our post on the topic.